Cortona Window Giclèe on Paper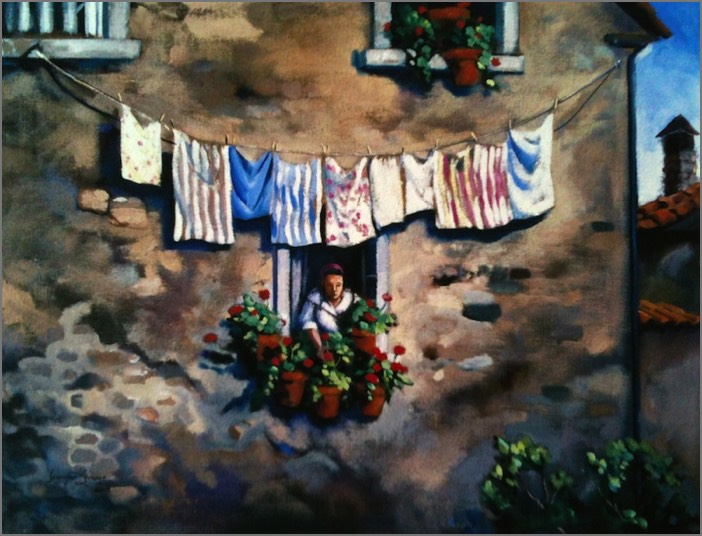 Cortona Window Giclèe on Rives BFK rag paper
Open Edition - Signed
8" x 10.43"

About this work

Open or Close

This print is from an original oil painting completed after a visit to Cortona, Italy. The original has been sold.
Prints are sold in an open edition (not numbered/limited.)

Giclèe Information

Open or Close

Giclèe is pronounced "Gee-clay" and is a technology for fine art or photograph reproduction using archival inks with a high-quality inkjet printer to make individual prints on paper or canvas. This giclèe is printed on Rives BFK; an archival, 100% rag paper. Archival inks are used, however, are still subject to fading in normal lighting conditions. (see care guidelines below)

Care & Framing Guidelines

Open or Close

When framing your giclèe, it is recommended that the framer use "acid free" mat board and liners. The print should never be glued down or taped with normal adhesives. Your framer will have "acid free" tape or other conservation methods to mount. Dry mounting, using the cold or vacuum mounting methods is OK too.

Giclèe prints have a special UV coating, however, care should be take to not hang them in direct sunlight. Sunlight will fade the colors. Avoid excessively humid rooms.